This is the fourteenth issue of the Action Special COVID-19 Series that Action Institute is publishing to provide an overview of the novel Coronavirus pandemic, in which the effects of the virus are approached from different perspectives: from medical facts to health policy, from economic policy to macroeconomic issues, from politics to financial markets, from technology to the impact on businesses and more.

This weekly issue proposes a selection of papers and articles focused on Economic Policy.
ECONOMIC POLICY
"Economists agree about economics – and that's a science – and they disagree about economic policy because that's a value judgment.", Franco Modigliani
"Income inequality and the welfare state during COVID-19" (Vox.eu, Oriol Aspachs, Ruben Durante, José García-Montalvo, Alberto Graziano, Josep Mestres, Marta Reynal-Querol, September 22nd, 2020). Through an analysis of bank records, wages and public transfers in Spain, this column illustrates how public transfers effectively offset a part of the increase in wage inequality produced by COVID-19.
"ECB calls on Brussels to make recovery fund permanent" (Financial Times, Martin Arnold, September 23rd, 2020). The European Central Bank advocates for a permanent inclusion of the Recovery Fund in the policy-making toolkit of the European Union, while conservative policymakers are worried about long-term sustainability of European debt.
"How the US coronavirus aid package has affected household spending" (Vox.eu, Christopher Carroll, Edmund S. Crawley, Jiri Slacalek, Matthew N. White, October 14th, 2020). The authors test the effectiveness of the US COVID-19 aid package by modelling the spending and saving behaviour of households during the pandemic.
"Loan guarantees and other national credit-support programmes in the wake of COVID-19" (Bruegel, September 29th, 2020). This dataset provides an overview of the main credit-support measures in Italy and other European countries.
"Europe and the Covid-19 crisis – The Challenges ahead" (CEPS, Daniel Gros, September 11th, 2020). The author suggests that the key factor of success in addressing the long-term impacts of the pandemic on European economies will be employing the resources provided by the Recovery Fund to finance structural reforms.
"The COVID-19 policy response and bank lending" (Vox.eu, Carlo Altavilla, Francesca Barbiero, Miguel Bouchinha, Lorenzo Burlon, October 3rd, 2020). The authors assess the effectiveness of policies targeted at supporting bank lending conditions in the euro area, finding that the coordination between monetary policy and prudential measures contributed to avoid excessive downsizing in distressed companies.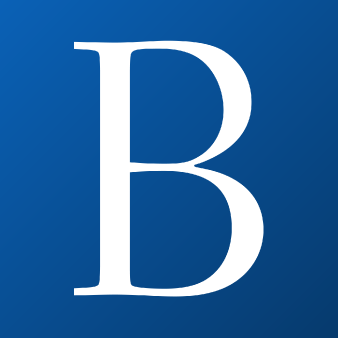 "Corporate bond market dysfunction during COVID-19 and lessons from the Fed's response" (Brookings, Nellie Liang, October 1st, 2020). During the COVID-19 outbreak, the US corporate bond market suffered drastic losses. This paper demonstrates that the global financial crisis induced structural changes in financial markets, affecting liquidity demand of corporate bond investors during the pandemic.
"Time for a tech-driven platform to boost public debt transparency" (CEPS, Rym Ayadi, Emilios Avgouleas, October 22nd, 2020). As COVID-19 increases the concerns about public debt sustainability, this article describes a possible solution to improve sovereign debt transparency