This is the thirteenth issue of the Action Special COVID-19 Series that Action Institute is publishing to provide an overview of the novel Coronavirus pandemic, in which the effects of the virus are approached from different perspectives: from medical facts to health policy, from economic policy to macroeconomic issues, from politics to financial markets, from technology to the impact on businesses and more.

In this thirteenth issue you find a selection of papers and articles in three areas: (i) Macroeconomic Issues, (ii) Politics, Institutions and International Policy and (iii) Future Developments.
MACROECONOMIC ISSUES
"Economics has never been a science – and it is even less now than a few years ago.", Paul Samuelson
"Why has COVID-19 hit different European Union economies so differently?" (Bruegel, September 22nd, 2020). L'autore spiega quali fattori determinano le differenti contrazioni economiche vissute dai diversi stati membri dell'UE.
"Workers Face Permanent Job Losses as the Virus Persists" (The New York Times, Jeanna Smialke, Ben Casselman, Gillian Friedman, October 3rd, 2020). L'articolo spiega come l'aumento della disoccupazione nel lungo periodo e la continua perdita di posti di lavoro a causa della pandemia possano portare a danni economici prolungati.
"Sovereign risk after Covid-19" (Vox.eu, Wojtek Paczos, Kirill Shakhnov, September 24th, 2020). Le brusche riduzioni della produzione economica e della spesa pubblica su larga scala indotte dalla pandemia hanno portato ad un aumento del rischio di insolvenza, soprattutto nelle economie emergenti.
"Forecasting the COVID-19 recession and recovery" (Vox.eu, Claudia Foroni, Massimiliano Marcellino, Dalibor Stevanovic, September 29th, 2020). Questo articolo valuta la capacità dei diversi approcci di prevedere lo shock economico prodotto dal COVID-19 ed il potenziale percorso di ripresa.
"Long-term unemployment poses rising risk to the economy" (Wall Street Journal, Eric Morath, October 2nd, 2020). L'autore spiega che la ripresa del mercato del lavoro dalla pandemia sarà lenta poiché molti lavoratori dovranno affrontare una prolungata disoccupazione e una conseguente diminuzione del loro reddito.
POLITICS, INSTITUTIONS AND INTERNATIONAL POLICY
"Just because you do not take an interest in politics, it doesn't mean that politics won't take an interest in you.", Pericles.
"The pandemic and the long haul – Why governments get COVID-19 wrong" (The Economist, September 26th, 2020). L'articolo evidenzia che le terapie e i vaccini non saranno disponibili per molto, perciò i politici dovranno continuare a lavorare su tamponi e tracciamento dei contatti.
"The world needs a better World Health Organisation" (The Economist, September 12th, 2020). L'articolo spiega cosa è necessario fare per migliorare il lavoro del OMS a fronte dell'attuale crisi mondiale.
"Europe's global test – the day after" (Carnegie Endowment, Rosa Balfour, September 9th, 2020). L'articolo mostra come il virus contribuisca all'integrazione dell'Europa e cosa debba fare l'Europa stessa per trovare il suo posto nel mondo frammentato di oggi.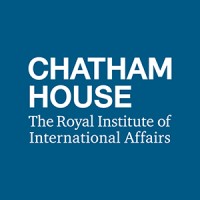 "Is COVID-19 the end of US hegemony? Public bads, leadership failures and monetary hegemony" (Chatham House, Carla Norrlöf, September 8th, 2020). L'autore analizza le conseguenze del fallimento americano nella gestione del "male" pubblico costituito dal COVID-19.
FUTURE DEVELOPMENT
"The future depends on what you do today.", Mahatma Ghandi.
"The future of the university in the age of COVID" (Financial Times, Henry Mance September, 18th, 2020). L'autore spiega come la pandemia abbia colpito le università e come la loro organizzazione debba esser dunque adattata alle nuove esigenze mondiali.
"The postpandemic workforce: responses to a McKinsey global survey of 800 executives" (McKinsey Institute, Susan Lund, Wan-Lae Cheng, André Dua, Aaron De Smet, Olivia Robinson, and Saurabh Sanghvi, September 23rd, 2020). Questo sondaggio raccoglie le opinioni di 800 dirigenti in merito alla forza lavoro nel post-pandemia. Le risposte suggeriscono che ci aspetta un periodo  di cambiamenti dirompenti nei posti di lavoro.
"The death of the business trip?" (Financial Times, Andrew Edgecliffe-Johnson, Alice Hancock, Claire Bushey, September 25th, 2020). Gli autori descrivono come gli hotel stiano cercando di adattarsi alle nuove necessità su scala globale e come molti di loro debbano modificare le loro attività.